The evolution of the media is not the most exciting thing. We figured out how to paint on caves sharing information about the animals we encountered and how we killed them. This was the first bulletin board. Later we figured out how to make these things mobile. Hammurabi had the law etched onto columns that were distributed around his empire. Since we figured out ink earlier, it took a bit longer, but we came up with various forms of paper to go with it. Once we hand ink and paper, the next big thing was the printing press. Folks from Eurocentric cultures know Gutenberg as the creator. Once we had that, we had everything pretty much in hand until the telegraph allowed us to transmit information electronically. Marconi is credited with making it wireless, although my love of Nikola Tesla forces me to say that's a bit of bullshit. The wireless paved the way for radio. Radio gained picture to become television. Then the internet blew everything up.
Each media has its own strengths and weaknesses. Some are more local, others are more intimate. The strength of television was the simple ability to show you what was happening instead of just describing it. In the beginning, there was a lot of experimentation while people learned how tv could work. Stage plays were reenacted to poor effect initially. People learned comedy worked much better on television than radio because, well, you couldn't do Buster Keaton with no sound. Over time the rules of television were codified. The rogue experimental factions settled down. Ideas were borrowed from film, but where film morphed into a venue for seeing large expanses on a wide screen, television settled into telling more intimate stories and the day's news.
There is still experimentation on television, but you don't see much of it anymore. Most of the world plays the same programs people in North America see because the United States dominates entertainment creation and distribution globally. (Since Hollywood was built on the backs of Jews forced out of Europe because of racism and discrimination, I wonder what the USA and the southern coast of California would be like if Europe had been more welcoming in the late 19th and early 20th centuries.) There is a huge amount of money made, so much so that there is little incentive to change. Hence where the problems of capitalism come into play.
It's little wonder that a wealthy, more socialist country is redefining television in their borders. It isn't that the programs have more viewers than The Big Bang Theory. It's that some smart people there looked at their culture and decided that, yes, a show about wood stacking can be popular here. The success of that program led to others. Right now we are in the midst of a nine hour knitting marathon being broadcast live. It's being simulcast, so take a few minutes and watch. You might even find it as fascinating as I do.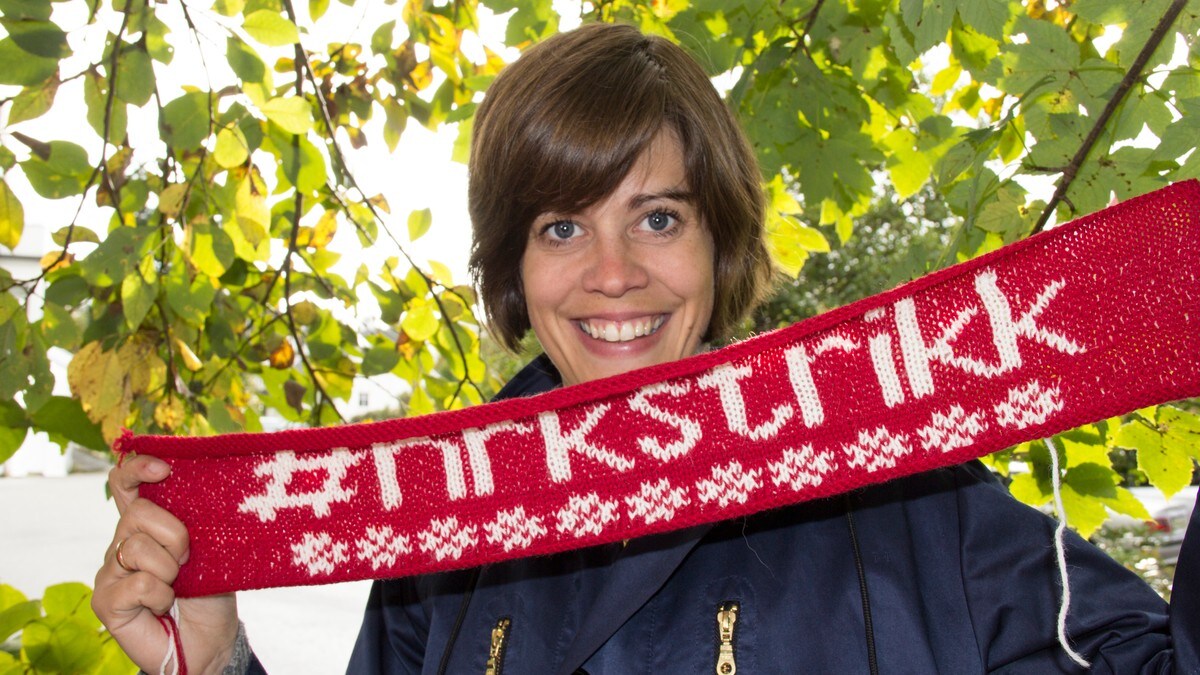 It isn't that I think we need more knitting or wood stacking shows. It's that I want to see more experimentation in the medium. When I first began college, I was amazed to find out that the BBC showed sheep dog competitions on television. I wanted to see it because I wanted a chance to taste that culture in a way that eating bangers and mash can't convey. Thanks Norway for sharing what makes you you. Please continue sharing. Please continue to use television as a dynamic medium.
There's embed code on their site, so I am giving it a go: